Hyperledger Sawtooth Blockchain Training in Geneva
---
Prerequisites:
– Programming experience
– Basic understanding of blockchain networks is helpful
– Experience with Linux
---
Hyperledger Sawtooth Blockchain Training Programme
---
Hyperledger Sawtooth is a highly modular open-source platform for creating, deploying and running distributed registers. It uses a consensus mechanism known as "proof of elapsed time", a lottery-design consensus protocol that builds on trusted runtime execution environments. Sawtooth is an offering from Intel.
In this live, instructor-led training, participants will learn how to create a blockchain application using Sawtooth.
At the end of the course, participants will be able to:
– Use Sawtooth to create, deploy and run corporate distributed registers.
– Understand key concepts such as transaction-based updates, shared state and consensus algorithms.
– Use the Sawtooth blockchain network for applications ranging from international remittance, insurance claims processing, supply chain management and the Internet of Things (IoT).
---
Teaching methods
Practical course: 60% practical, 40% theory. Course materials distributed to all participants in digital format.
Course format
The training alternates theoretical input delivered by the instructor backed up by concrete examples, brainstorming sessions and group work.
Validation
Participants sit an exam at the end of the training to check they have acquired the necessary skills.
Certification
A certificate will be awarded by the Swiss Blockchain Institute to all participants who complete the entire training.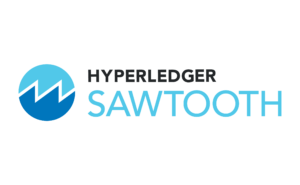 Sign up now for the blockchain training of your choice.
---
All our blockchain trainings can be delivered in French or English.
All our blockchain trainings are available in Argovie, Appenzell Rhodes-Intérieures, Appenzell Rhodes-Extérieures, Berne, Bâle-Campagne, Bâle-Ville, Fribourg, Genève, Glaris, Grisons, Jura, Lucerne, Neuchâtel, Nidwald, Obwald, Saint-Gall, Schaffhouse, Soleure, Schwytz, Thurgovie, Tessin, Uri, Vaud, Valais, Zoug, Zurich.